WELCOME TO IDGENWEB PROJECT
The IDGenWeb Project is a genealogical and historical collection from the state of Idaho and its counties. The state and each county site are provided by volunteers, who are committed to dedicate and to promote free genealogical and historical resources from its respective localities and its state's rich ancestral history. Come and browse our state site to find what's available in each of our county's sites that may or may not be readily available to our patrons online. Welcome!
Idaho's Mysteries
Idaho's Mysteries, the home of where unsolved mystery of events, incidents, photographs, or family stories can be hosted, and perhaps, solved. If you have any mystery to unsolve, and would like some answers, then this is the place to host those kinds of mysteries. It has to be of Idaho origin to be unsolved.
These are a few of the latest inquiries or photographs:
To learn more on how to add your own mysterious items on IDGenWeb Project, contact the . We would love to feature your unsolved mystery here. Thank you for your patrons. Visit again to read about our next Idaho's Mysteries. Last Updates: September 23, 2015.
Latest Updates

Pacific Coast Business Directory for 1876-78 Compiled By Henry G. Langley, Editor of the California State Register, Pacific Coast Almanac, San Francisco, 1875 from Gem County IDGenWeb Project. Also, Historic Emmett Main Street 2015, starting at Hayes Street, and Historic Alley Signs Between Commerical and Washington, North of Main, Idaho Cafe 2015, photographed by Madonna Colburn.
Thanks Sharon McConnel, Gem County Coordinator
Updated: September 29, 2015
The best inheritance a parent can give his children is a few minutes of his time each day.


Orlando A. Battista
About the IDGenWeb Project
One of the newer states, Idaho has a short but interesting history that includes mountain men, many American Indian tribes, mining, cattlemen and sheepherders, outlaws and law abiding pioneers, and a broad spectrum of immigrants from all over the world. Idaho, also, has about the most diverse topography of all the states, including high mountain ranges, forests, probably more running water than any other state, lakes, lava fields, deserts, and lush farmlands.
It was originally a part of the Oregon Territory. Idaho became a territory in 1863 (which included at the time most of Montana and Wyoming) and then became a state in 1890. There are currently 44 counties, in which it includes portions of four different Indian reservations.
Each county have a volunteer coordinator or host or hostess, with an associated website. We would love to hear from you if you find our resources useful, if you would like to volunteer to become a county coordinator, if you have problems to report or suggestions to make, and especially if you have some information you would like to contribute to our effort.
Our ancestors ... possessed a right, which nature has given to all men, of departing from the country in which chance, not choice has placed them.


Thomas Jefferson
Featured County: Washington County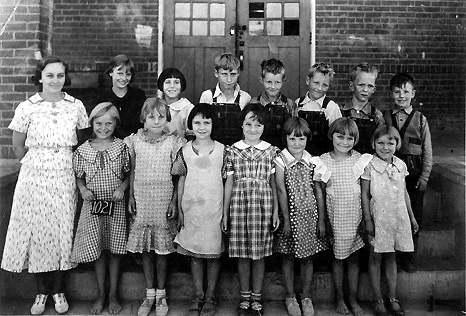 Washington County was established February 20, 1879 from the parent county of Boise, with Weiser as its county seat. This county was named after George Washington, the first president of the United States. Donald MacKenzie was one of the first white men in the area in 1811. Settlers came in the 1860s, after gold was discovered in the area.

Our county coodinator is Scot Stout.
My ancestors didn't come over on the Mayflower, but they were there to meet the boat.


Will Rogers
About the GenWeb Project
| | |
| --- | --- |
| The USGenWeb Project, a group of volunteers working together to provide Internet websites for genealogical research in every county and every state of the United States. The Project is non-commercial and fully committed to free access for everyone. To learn more about the GenWeb Project | The WorldGenWeb Project was created in an effort to answer the growing needs of genealogists world-wide who were trying to research their ancestors online. Their goal is to have every country in the world represented by an online website. |
Genealogy. An account of one's descent from an ancestor who did not particularly care to trace his own.


Ambrose Bierce

Genealogy Research Techniques

About Genealogy Research: Research Tips and Solving Difficult Research Problems

If your research seems to hit a dead-end or poses a tough problem, you can often find other paths by learning how others solved their research problems. Here are some articles and online resources that may provide some ideas and answers. (These resources, as mentioned above, are not endorsed by the National Archives).

Check out the National Archives's Resources for Genealogists to review more about what they believe are the best research tips and solving difficult research problems.

This information is brought to you by National Archives.

Volunteers are not paid not because they are worthless, but because they are priceless.


Author Unknown

Join our Team!

| | |
| --- | --- |
| | WANTED: an avid genealogist and family historian; an innovated, creative, and resourceful individual to contribute to the IDGenWeb Project; an enthusiastic techie geek ... or not. We are looking for you ... to join our team. To request more information in how to share your talent and time. Join Our Team! |

State Coordinator & Assistant State Coordinators

Matthew D. Friend -
Vikki Gray -
Jane Colmenares -